Group Cobra renews its truck crane fleet of more than 10 years
1 de Noviembre de 2017
The Cobra Group renews its truck crane fleet of more than ten years with the addition of 19 new vehicles that will replace others, until now operational.
This program of updating the fleet also entails improvements such as the installation of a 10-tonne front axle that allows the assembly of cranes of greater tonnage behind the cabin.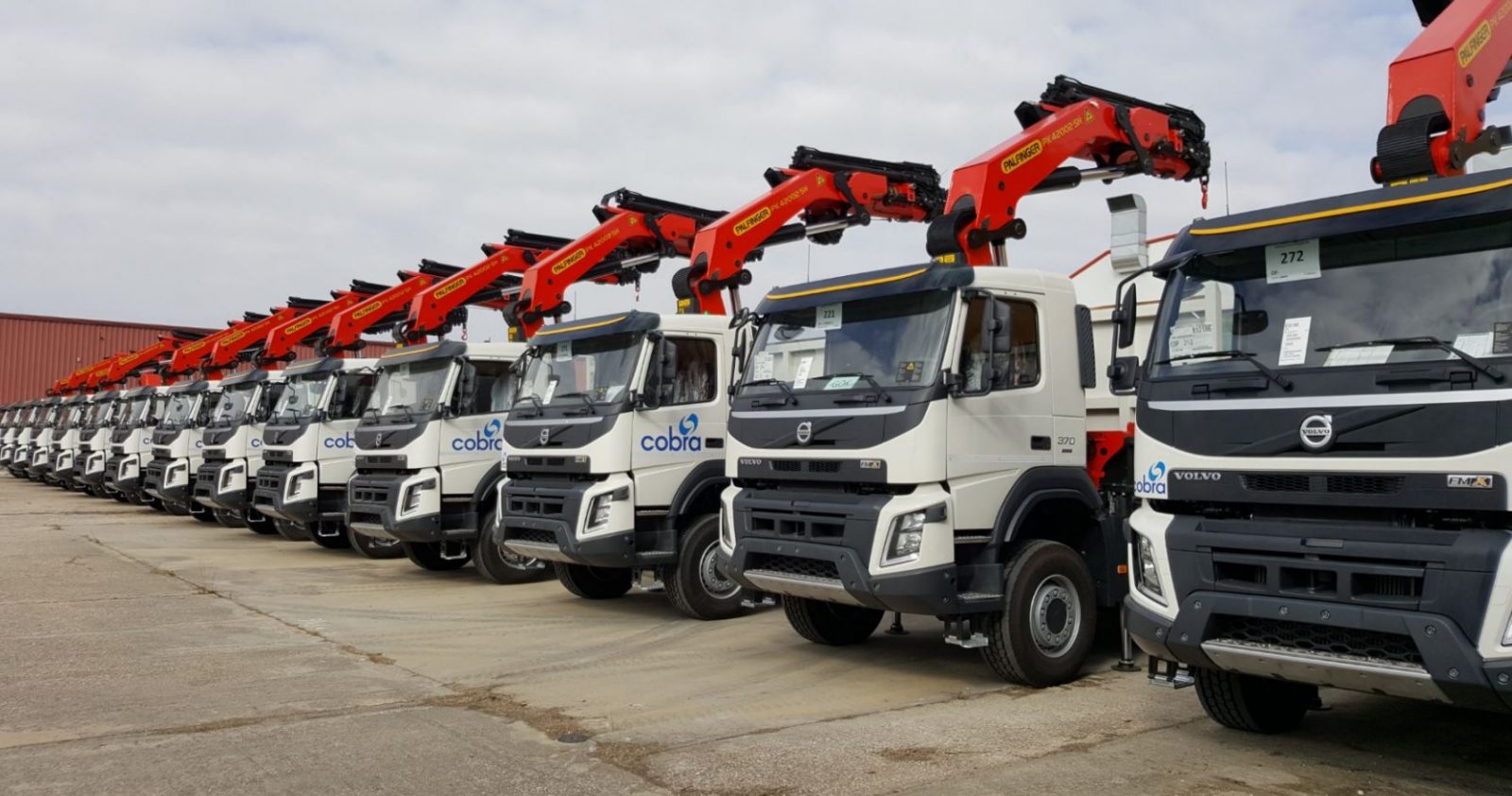 In addition, all vehicles are equipped with gearboxes and automatic tractions that prevent breakdowns caused by the driving mode. Likewise, the trucks will have low-consumption engines that reinforce advanced environmental performance with fuel savings.
In addition all trucks are equipped with a crane with the highest safety standards, with a system for lifting people according to (UNE-EN 280: 2002 + A2: 2010)
A total of 19 vehicles have been delivered, which are part of the plan to renew and expand the Cobra Group's truck fleet. This fact has made it possible to modernize the current set of vehicles and continue to meet the energy targets set in terms of energy saving and environmental conservation.