Official opening of the new station on Line 2 of the Tbilisi Metro, Georgia
16 October 2017
On 16 October the new station on Line 2 was officially opened for the Metro in Tbilisi, the country's capital.
The line 2 extension project, located at the University station, which controls 2.6 km from this station to Vazha Pshavela station, was developed by a consortium comprised of Cobra Installations and Services and Assignia Infrastructures.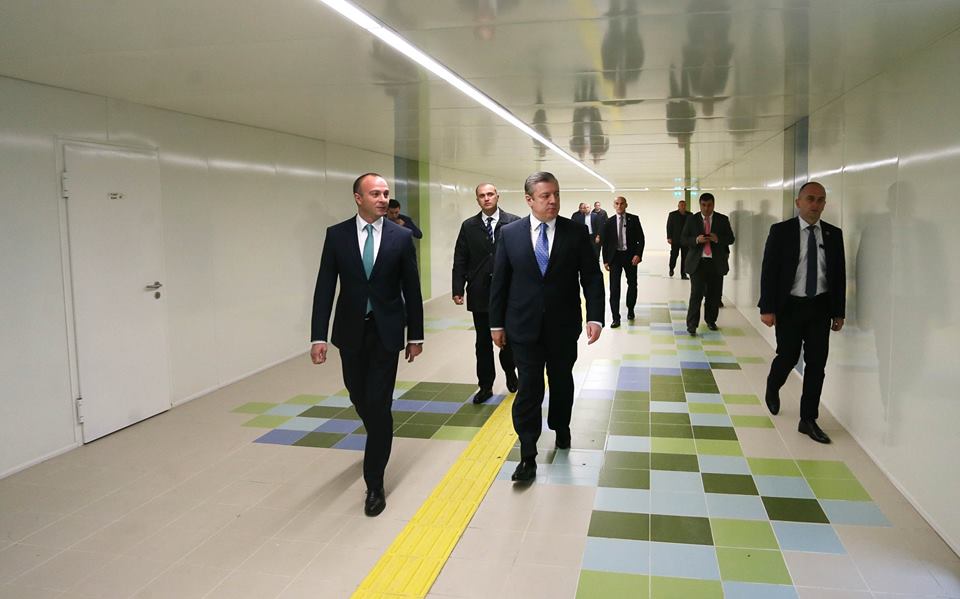 The opening event was provided by Georgian Prime Minister, Mr Giorgi Kvirikashvili, Georgian Infrastructures Minister, Mr Zurab Alavidze, Georgian Municipal Development Fund Director, Mr Gagi Buadze, former Tbilisi Mayor, Mr David Narmania, current Tbilisi Mayor, Mr Kakha Kaladze and other relevant Georgian dignitaries. It was also attended by the Asian Development Bank Director in Georgia, Ms Yesim ELHAN-KAYALAR.
The Prime Minister, the Infrastructure Minister and the Mayor of Tbilisi thanked Cobra and Assignia for their work and professionalism in undertaking the project, highlighting the high quality of execution and the use of globally recognized equipment and suppliers.
Mr Alejandro Just, representing the Cobra Group, gave a public speech highlighting the high level of cooperation between the different organizations during the execution of the project, and he thanked the Georgian Government and its different entities for the trust placed in the company to undertake a project of this magnitude.
The extension of line 2 for the Tbilisi Metro is one of the most important projects for improving urban mobility in the Georgian capital. The capital's Metro system, which was opened in 1966, has two lines with a length of 26.4 km and 22 stations.