BEYOND THE STATE OF THE ART
ENERGY
WATER INFRASTRUCTURE
FACILITIES
ELECTRICITY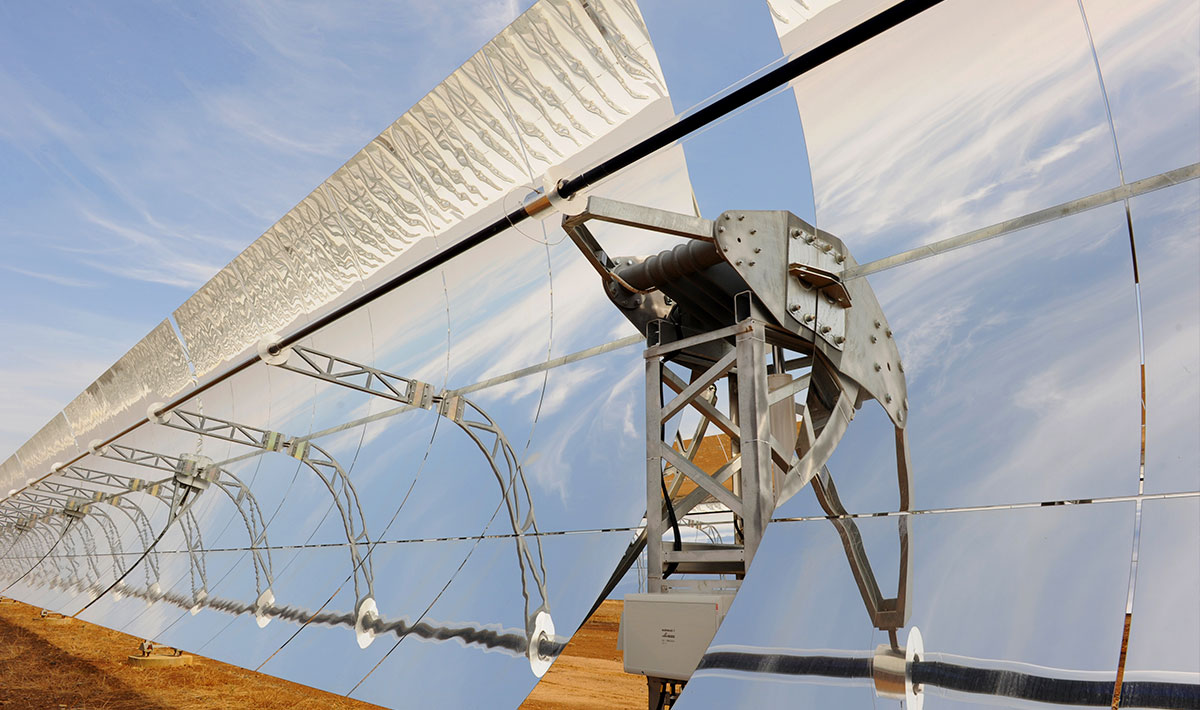 Project Details
TRNSYS
Development of a new model for the study of new thermal solar power plant configurations.
The main objective of the project was the design and development of a new thermal solar plant simulation model based on cylinder-parabolic mirrors, with thermal storage capacity based on molten salt, that permitted the development and evaluation of new thermal solar plant configurations, based on an installed and operating real plant, as well as training for operating this type of facility.
The strategy for meeting the objectives was based, on the one hand, on developing a virtual model from the data of an existing thermal solar plant and, on the other hand, configuring the parameters for all factors involved not only in the proper functioning of the plant, but also in obtaining the best energy efficiency and overall performance. The final goal was to use the model to be developed to design thermal solar plants with optimum energy efficiency based on the characteristics of the location where it will be installed, based on the know-how acquired.
The specific objectives of the project were:
Core development. Solar field, pipe to connect the field to the exchangers, oil-salt and salt-steam exchangers, thermal storage in molten salt, auxiliary natural gas boiler, power block etc.
New configuration development:

cylinder-parabolic collector model with molten salt as the only heat-carrying fluid.
Hybrid solar-biogas turbine generation hybrid, or Thermal Solar Power Plant with MED System (desalination system by evaporation).
Thermal solar power plant associated with a reverse osmosis system for desalination and/or water treatment.
Within the context of a transitory process simulation tool, the one chosen to develop this simulation model was TRNSYS. Based on this tool, a complete simulation model was developed comprised of different modules and types (power plant component modelling).
The model to be developed by Cobra made it possible to develop and evaluate concentration-based thermal electric solar power plants like the ones developed currently by the group.