BEYOND THE STATE OF THE ART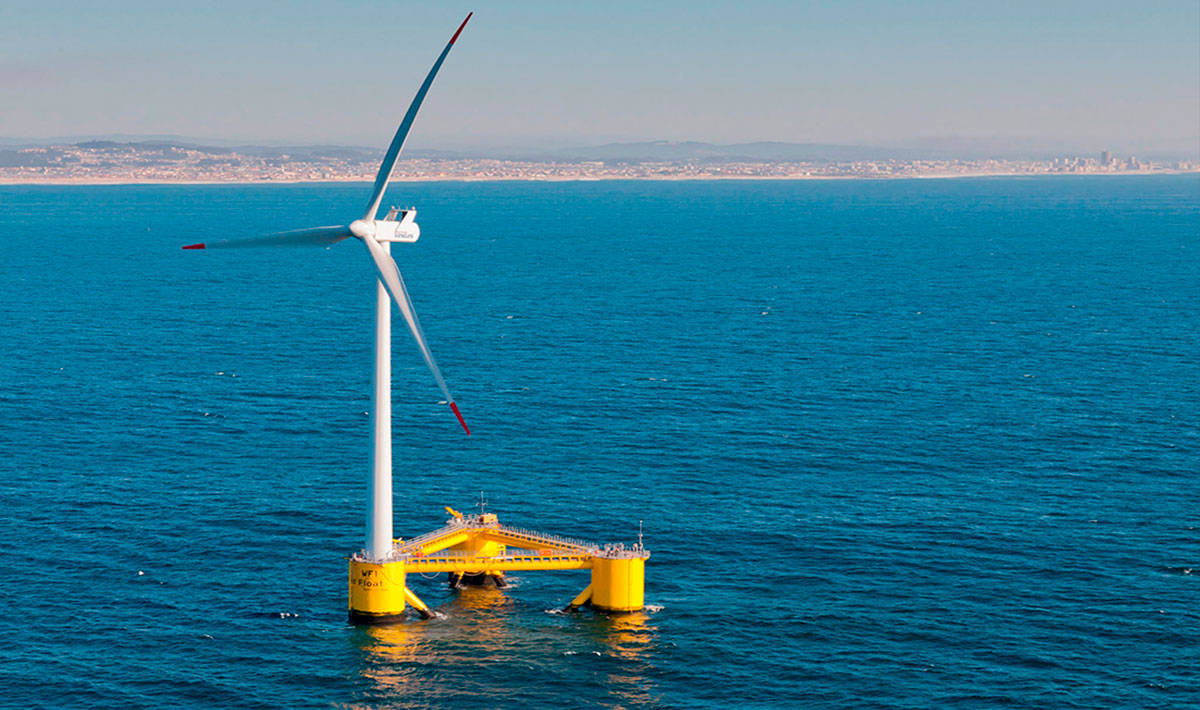 Project Details
FLOCAN TO GRID
New Innovative Platform and Technology Solutions Associated with the Evacuation and Integration on the Grid of Floating Maritime Wind Farms.
FLOCAN TO GRID started as a strategy for researching and developing the technical and economic viability of two floating technologies at full scale, as well as the energy evacuation infrastructure needed for grid integration in a real representative environment to define the logistics of the operations associated with the life cycle of an infrastructure located in an adverse environment.
The technologies to be developed in the project, floating solutions for turbines from 5MW to 8MW in the deepest waters, robust, efficient, defined for mass production, that minimise the operations in environments with risks, both human and economic and environmental at sea. Furthermore, as there are two solutions, all elements necessary for general electrical evacuation at a farm at sea, differing from other ad hoc evacuations for a unique prototype. This integrates all concepts into the global development of the operations associated with multi-megawatt wind production in deep waters as a new sustainable and renewable.
The results of the project are aimed at the development of the first experimental wind farm called FLOCAN5, which will be located on the Canary Islands. The innovations associated with the project will be viable technically and economically in the medium term, to achieve market acceptance, foster the generation of high-value knowledge and new competitive industrial skills associated with the priorities of the objective Horizon2020.
The consortium, led by COBRA Instalaciones y Servicios, responds to the need of the sector through this strategic position in a new industry.