BEYOND THE STATE OF THE ART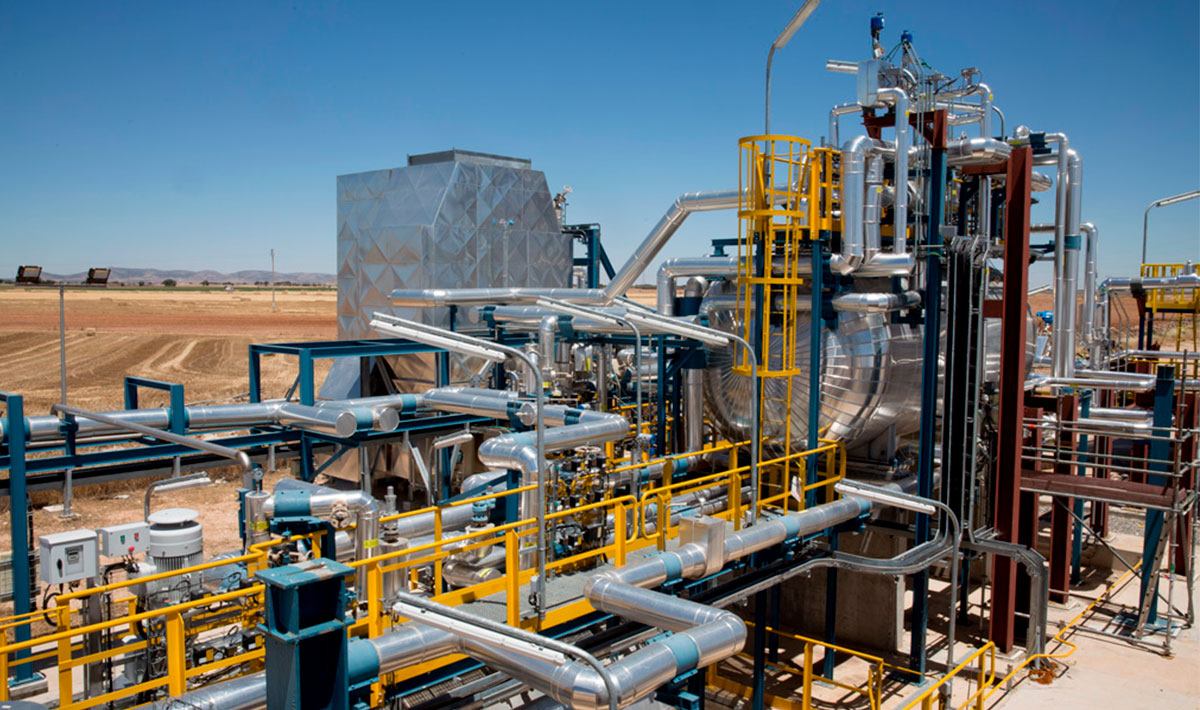 Manchasol
(Ciudad Real, Spain)
CSP
Cylinder-Parabolic
with
Molten Salt.
Project Details
MSLOOP 2.0
The main objective of the MSLOOP project is to take another step forward in the development of the CCP thermal solar technology with ternary salts as a heat-bearing fluid. This new development will make it possible to optimise the prototype developed by Cobra in previous stages, taking it to the commercialisation.
To meet this objective, COBRA leads the MSLOOP project, making up a pioneer consortium integrating the key links in the supply chain necessary to take this technology to market. To pass this phase and take the current prototype from TRL6 to TRL9, the MSLOOP project has set the following specific objectives:
Research and develop, up to the detail level, improvements to the current prototype in all components: salt, pipes, structures, auxiliary systems and joint operation with HYSOL.
Run tests that make it possible to optimise the operation of the plant and verify the theoretical results obtained previously.
Certify the prototype for subsequent scaling up to the commercial level.
Demonstrate the bankability of the technology for subsequent implementation in commercial plants.
Within the consortium, COBRA leads project management, assembly of the improvements developed, operational and system testing, the operating plan and results dissemination, always seeking the bankability of the technology. It also supervises and guides the improvements posed by the partners in the development of system components and scaling them up to commercial level.
Project website: https://www.msloopproject.eu
"The project has received funding from the European Union's Horizon 2020 research and innovation programme under grant agreement No 730609".