BEYOND THE STATE OF THE ART
ENERGY
WATER INFRASTRUCTURE
FACILITIES
ELECTRICITY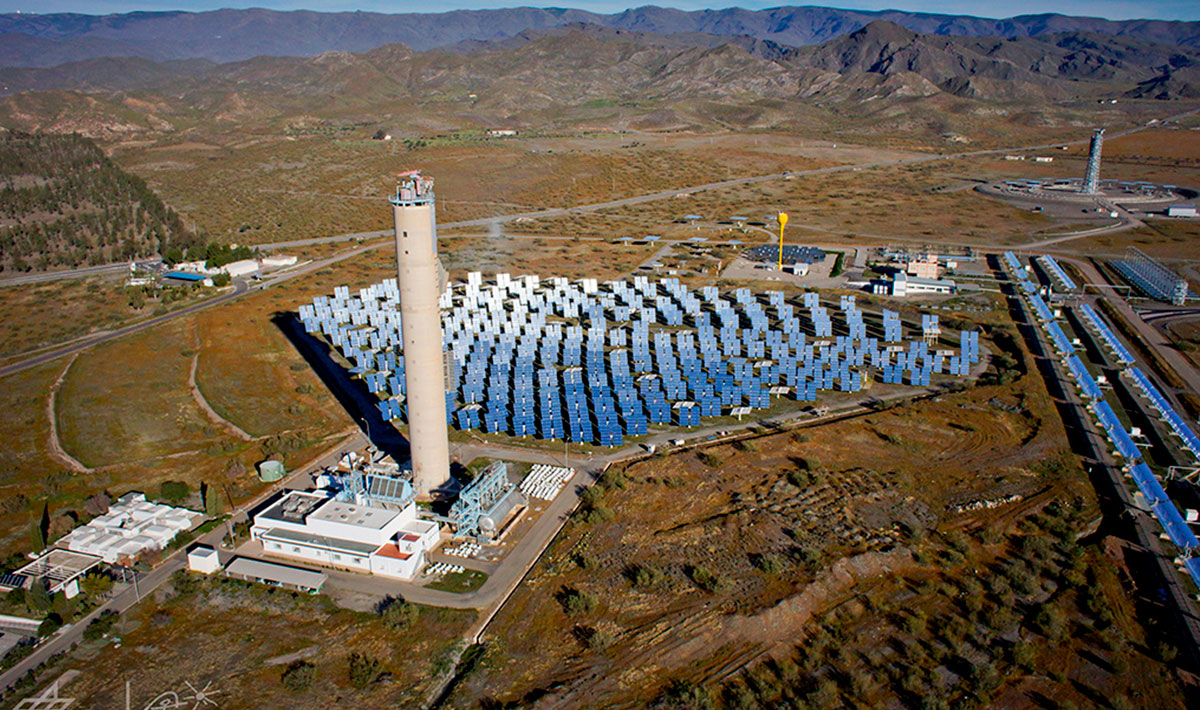 Project Details
GRANSOLAR
The GRANSOLAR project was born with the desire to take a quantitative step forward in the technological application of tower concentration thermal solar energy. The overall goal of the project was to develop new technologies that perfect the performance of the heliostats at tower concentration thermal solar plants to achieve appropriate models for the development of plants capable of reaching powers of 100 MW or more.
The general objectives were to:
Research and develop a new backlash "0" heliostat with greater net surface area, reaching distances from the collection tower of up to 1500 metres, compared to the 800 metres with the old technologies.
Develop a series of heliostat characterisation tools based on the surface area and deformations produced by the wind and gravity, as well as the distance to the target (tower). Considering the unique characteristics of the new Development as regards size (associated wind load and gravity, etc.) and the distance to the target, it was necessary to make a complete characterisation to ensure proper functioning.
The proposed characterisation system was based on a ray-tracing programme that made it possible to optimise for each heliostat, based on certain hypotheses related to the tower, and in the design phase, the configuration that optimises the energy collected.
Cobra has vast experience in the field of installing electrical power plants, particularly in solar energy. In this sense, it led the facets that were installed in the large heliostats, with a surface area of 2×1.6 m, edge characteristics and characteristic reflexion properties and those corresponding to each specific heliostat.
"The project was co-financed by the CDTI in Spain."