Advanced Recognition Facilities to achieve 3,000,000 man-hours without accidents
11 de Mayo de 2017
On May 11, Pro-Agroindustria and Jacobs granted recognition to the Avanzia Group subsidiary, Avanzia Instalaciones, for accumulating 3 million man-hours without incapacitating accidents.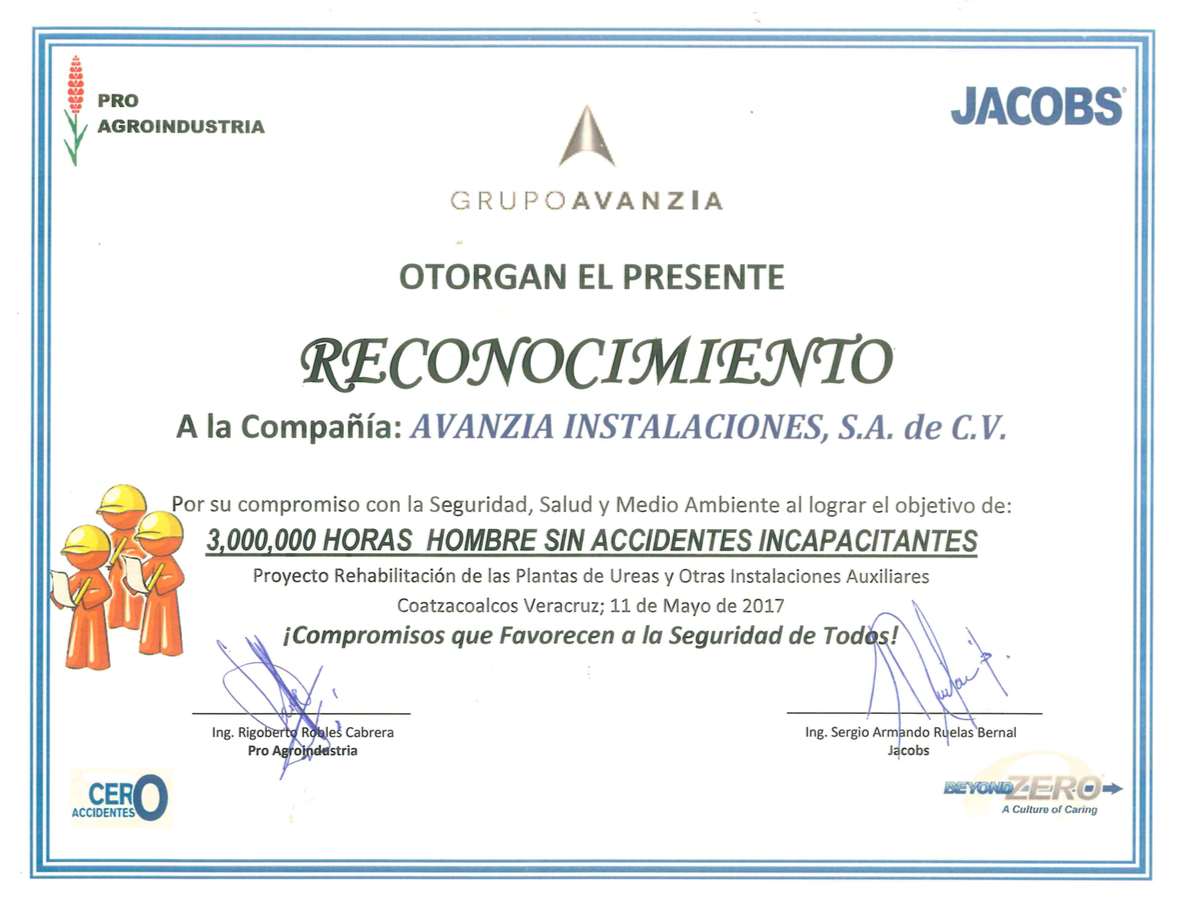 After no serious accident in 3 million men / hours worked by the members of Avanzia Instalaciones, the subsidiary marked a new milestone in safety. This significant brand, reached on May 11, corresponds to the Rehabilitation project of urea plants and auxiliary facilities that the subsidiary is developing in Coatzacoalcos, Veracruz, Mexico.
Under the EPC modality, Avanzia executes the rehabilitation of two urea plants of 1,500 tons / day, their corresponding finished product warehouses, the compression plant for the transport of CO2 from Cosoleacaque (Minatitlán) to Pajaritos and the execution of the analysis of 2 12 "and 18" CO2 pipelines for repair.